DCM Research Seminar
Canine dilated cardiomyopathy: Investigating the roles of taurine, diet composition, and nutrient processing on heart health
In December of 2019, I participated in the first of two seminar presentations at McGill University. This specific seminar was on a general topic with an animal welfare or health focus. Since I had worked in the pet industry for several years prior to my time at McGill, I was passionate about giving a presentation to the Department of Animal Science focused on canine health.
The complications surrounding canine dilated cardiomyopathy had been recently brough to light by the American Veterinary Association, with leading research teams beginning investigations in mid-2018. Below you can find the abstract and several key slides from the seminar. Enjoy!
I acknowledge this presentation was given during a time of active research, and some of the information and research may have been updated since that time.
Update June 2020: Recent development indicates no link between DCM and grain-free diets source.
Abstract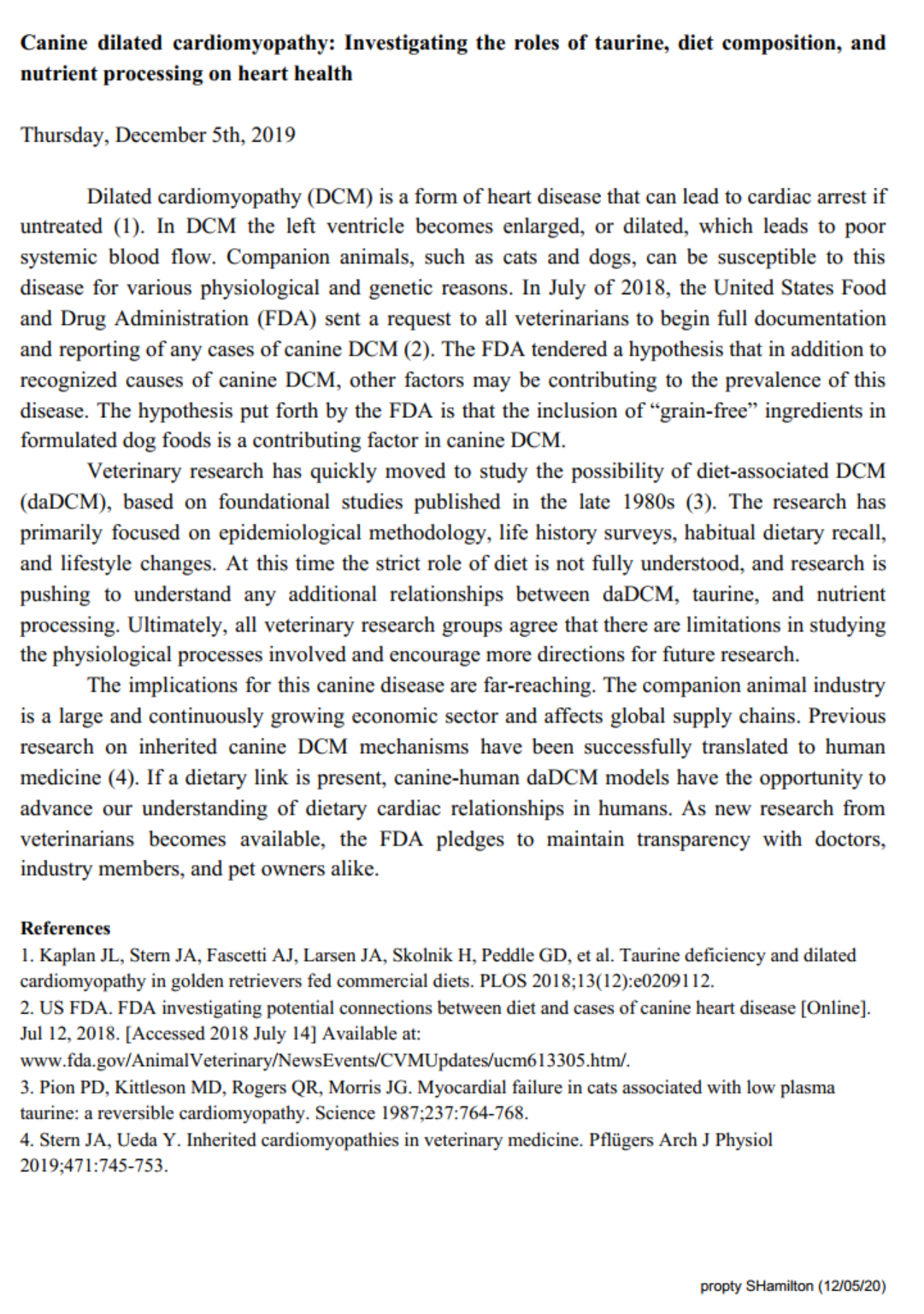 Sample presentation slides